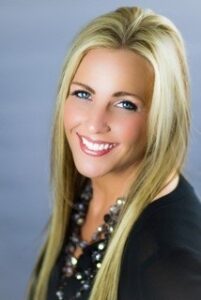 FOR IMMEDIATE RELEASE
Media Contact: Nicole Green
Director of Brand and Communications
Nicole.Green@SupremeLending.com
(801) 259-8657
Supreme Lending's Minnesota Dream Team Welcomes Izzie McKay
McKay joins Supreme as a Loan Officer, bringing more than 15 years of mortgage experience.
(Edina, Minn.) June 16, 2021—The Dream Team of Supreme Lending recently welcomed Izzie McKay to its fast-growing Loan Officer team. Based out of the Supreme's Edina Branch, McKay will help individuals and families achieve their home purchase and refinance goals. She is licensed to originate loans in Minnesota and Wisconsin.
"We're thrilled to welcome Izzie to the Dream Team as we continue to grow our footprint across the region," said Ben Coulter, a Dream Team Branch Manager. "With her talent, knowledge, and friendly attitude—paired with Supreme's wide range of mortgage solutions—homebuyers can trust Izzie to find the right home loan and tailor it to their unique needs."
McKay has 16 years of mortgage experience covering both sales and operations. She started her mortgage career as a processor while attending college; moved up the ranks to become an Operations Manager overseeing the processing, underwriting, and closing teams; and then became a Loan Officer.
McKay has been recognized as a top-producing loan originator and prides herself in being a trusted resource for her clients—whether first-time homebuyers, move-up buyers, or buyers looking to downsize. As a Loan Officer, she has personally helped more than 200 families achieve homeownership. Over the course of her career, McCay has assisted more than 3,000 families with their home financing.
About Supreme Lending
Supreme Lending is a full-service mortgage lender where the customer always comes first. Since our company was founded by Scott Everett in 1999, our mission has been to create the best home financing experience possible, with a unique focus on transparency and taking the mystery out of the mortgage process. With an ever-expanding branch network and team of talented mortgage professionals, we help families across the United States achieve their dream of homeownership using innovative technology and a wide variety of loan solutions to meet any lending need. Our drive to exceed customer expectations has been a major contributor to our company's continued growth and established reputation as one of the top mortgage lenders in the country.
Izzie McKay, Loan Officer, NMLS #161141, Branch 302, 5151 Edina Industrial Blvd. Suite 500, Edina, MN 55435. Phone: (763) 326-0520. Email: Izzie.McKay@SupremeLending.com.