mortgage dictionary
get familiar with mortgage terminology
Adjustable-Rate Mortgage (ARM)
Mortgage in which the rate of interest is adjusted based on a standard rate index.  Most ARM's have a cap on how much the rate may increase.
Amortization
The process through which the mortgage debt is altered, usually declining, as payments are made to the lender. "Negative-amortization" occurs when monthly payments are too small to cover either the principal or interest reductions.
Annual Percentage Rate (APR)
 The rate of interest to be paid on a loan projected life; sometimes referred to as the "true" rate of interest.
Appraisal
 A professional evaluation of the value of a home or other piece of property.  It is often required by the lender.
Balloon Mortgage
A real estate loan in which some portion of the debt will remain unpaid at the end of the term of the loan.  A balloon will usually result in a single large payment due when the loan ends.
Cap
A limit on how much a mortgage interest rate may increase or decrease for an adjustable rate mortgage.
Conventional Mortgage
A mortgage loan with terms and conditions that meet funding criteria of Fannie Mae and Freddie Mac. Rates can be fixed or adjustable. Also known as a conforming loan.
Debt-To-Income Ratio
A ratio used by lending institutions to determine whether a person is qualified for a mortgage.  Debt-to-income is the total amount of debt, including credit cards and other loans, divided by the total gross monthly income.
Default
Failure to pay the mortgage payments over a specified period of time.
Discount Points
A percentage of the mortgage paid to the lender to lower the interest rate on a loan.  One point equals one percent of the mortgage.
Equity
The difference between the market value of a house and the amount still owed on the mortgage.
Escrow
Money and documents deposited in a trust account to be held by one party for another.  Often used by brokers to hold deposit money prior  to closing.  Also used by lenders to hold money for taxes and insurance on a home.
FHA Loan
A loan guaranteed by the Federal Housing Administration. FHA issues specific guidelines for mortgages.
Loan-To-Value Ratio (LTV)
 The amount of the loan divided by the purchase price of the house.  If a refinance, the loan is divided by appraised value.
Margin
A set number of percentage points a lender adds to the index to determine the interest rate for an ARM.
Mortgage Insurance (MI)
 Insurance designed to cover the lender should the borrower default on the loan.  Depending on the loan to value, this may be required by the lender.
Paper Trail
Copies of all paperwork to cover the lender should the borrower default on the loan.
PITI
 PITI stands for principal, interest, taxes, and insurance. These are the four mortgage categories in which money is held in escrow.
Points
An interest fee charged by the lender.  One point is equal to one percent of the mortgage.  The use of points allows the lender to raise its yield above the apparent interest rate.
Prepayment Penalty
A fee imposed on a borrower who pays off a mortgage before it is due.
Second Mortgage
An additional mortgage on a property.  It often carries a shorter term and a higher interest rate than the original mortgage.
Title Company
A company that searches for titles and insurance claims. Your loan will close at a title company.
Truth in Lending Act
A federal law that requires lenders to reveal all the terms of the mortgage.
VA
A VA loan is a lower cost  mortgage loan guaranteed by the US Department of Veterans Affairs (VA). It is designed to provide  long-term financing to eligible American veterans or their surviving spouses (provided they do not remarry).  

BEN COULTER
Branch Manager
NMLS ID# 383046
Phone: 612.384.7818
AARON DAEGES
Producing Branch Manager
NMLS #367835
Phone: 952.913.7283
12330 Lindstrom Lane Office 1 & 2
Lindstrom, MN 55045
Branch NMLS #1992275
80 37th Avenue South Suite 200, Office #7 St. Cloud, MN 56301
Branch NMLS #1975430
5151 Edina Industrial Boulevard, Suite 500, Edina, MN 55435
Branch NMLS #2034009
400 Water Street Suite #106
Excelsior, MN 55331
Branch NMLS #1977408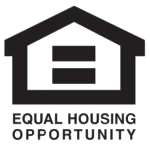 This website is not authorized by the New York State Department of Financial Services to accept mortgage loan applications for properties located in New York. For New York applicants, please visit our New York authorized website: https://www.SupremeLending.com. © 2023 Everett Financial, Inc. dba Supreme Lending NMLS #2129 (https://www.nmlsconsumeraccess.org) 14801 Quorum Dr., #300, Dallas, TX 75254. 877-350-5225. All rights reserved. This is not an offer to enter into an agreement. Information, rates, and programs are subject to change without prior notice and may not be available in all states. All products are subject to credit and property approval. Supreme Lending is not affiliated with any government agency. Residential Mortgage Loan Originator. Supreme Lending is an equal opportunity employer and does not practice discrimination based on age, gender, race, religion, national origin, as well as any other rights afforded to applicants under state and federal law.